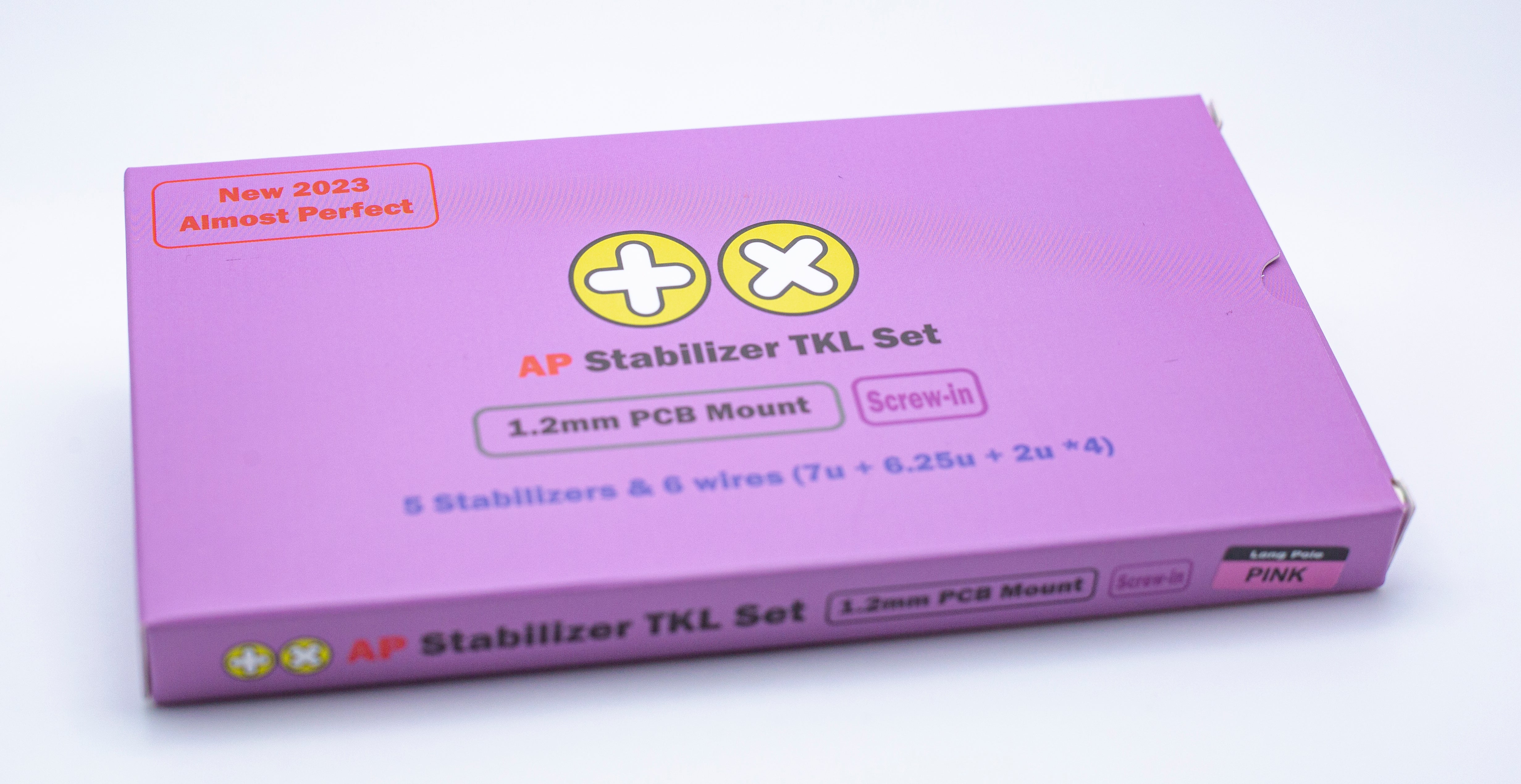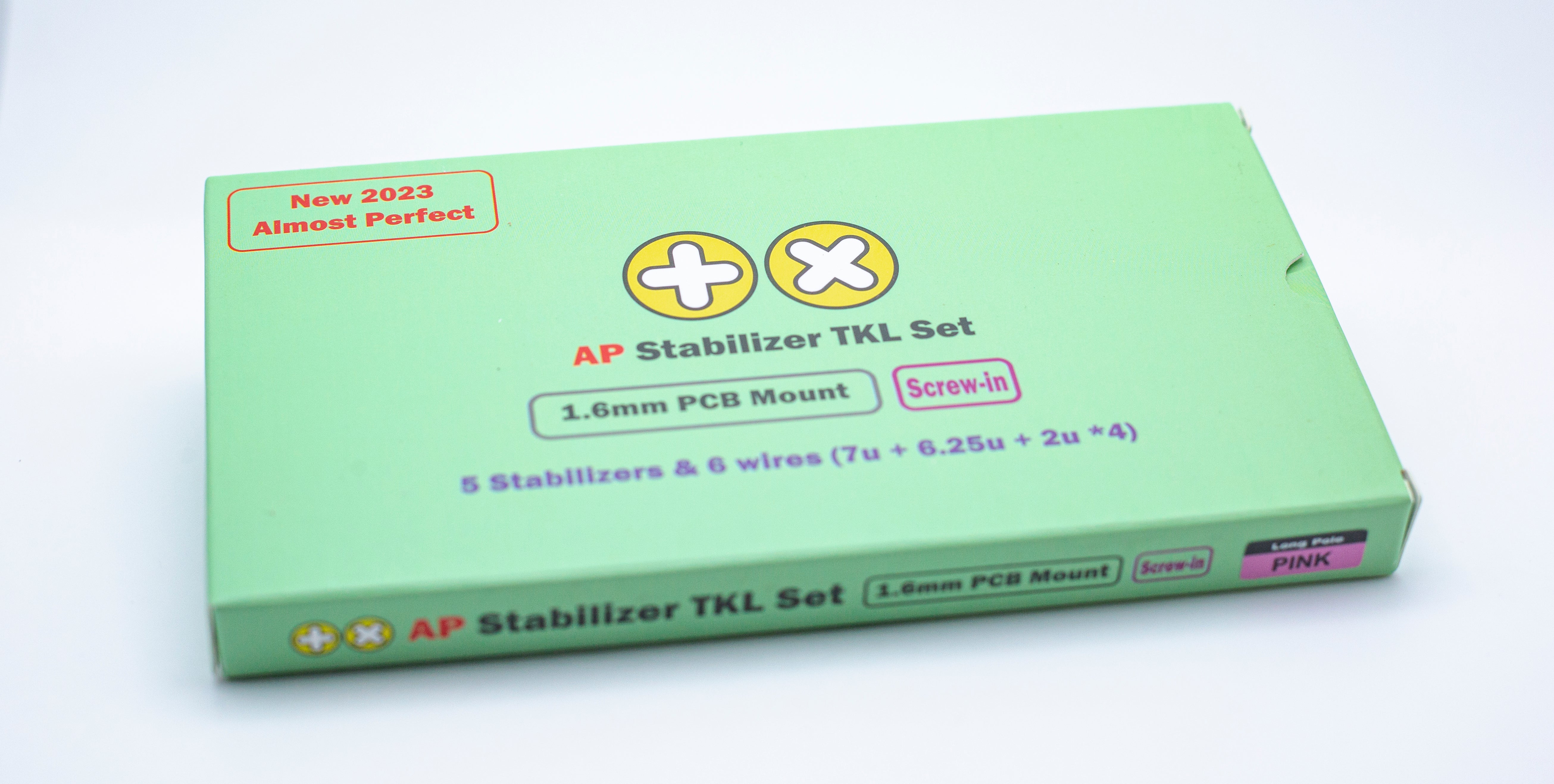 TX AP Stabilizers Screw-In Long Pole
TX stabilizers newest stabilizer, the AP stab stands for "almost perfect". Stabilizers consist of multiple improvements in the housing, stem, and updated design to create a tighter wire fit to accomplish less noise/wobbling.

REV 4. Has multiple improvements in housing and stem to allow for a better fit as well as less wobbling/noise.

This version is long pole version, designed with shorter switch travel in mind 
*PLEASE DOUBLE CHECK WHAT SIZE YOUR KEYBOARD NEEDS BEFORE ORDERING*
Features:
Less wobble /rattling
PCB mounted (1.2 or 1.6mm)
POM & TPU Inner
POM outer
stainless steel 304 wires
4x2u with both 7u and 6.25u
Specifications:
PCB Mount, Screw-in, enough for ANSI TKL and 60% layout

Full TKL kit includes:
10x stabilizers
4x short wires 2u
2x long wire (both 6.25u (WK) and 7u (WKL)
screws & washers

One 2u set consists:
6 housing and stems
3 2u wires
screws & washers

Options: 
WK (6.25u) & WKL (7u)
Colors: Black/White/Pink
Sizes: 1.6t and 1.2t
These are not lubed and come stock from TX stabilizers
TX AP Screw In Long Pole
Very nice stabs, easy to install and simple to lube